Slogging through a ton of fabric listings on Etsy is a task I would heretofore never have taken on.  Until More Cloth.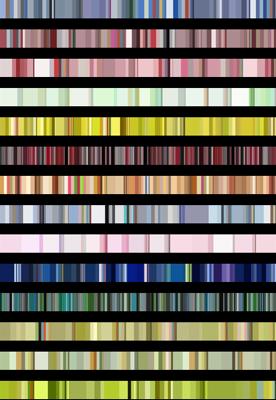 Click on any of the color bars on More Cloth's home page and you'll be presented with a selection of fabrics listed on Etsy in that color range.  One more click takes you to the Etsy fabric of your choice.
You can even check out color combinations.
Brilliant.  And somewhat addictive.
Via @Etsy on Twitter, via GeekSugar.